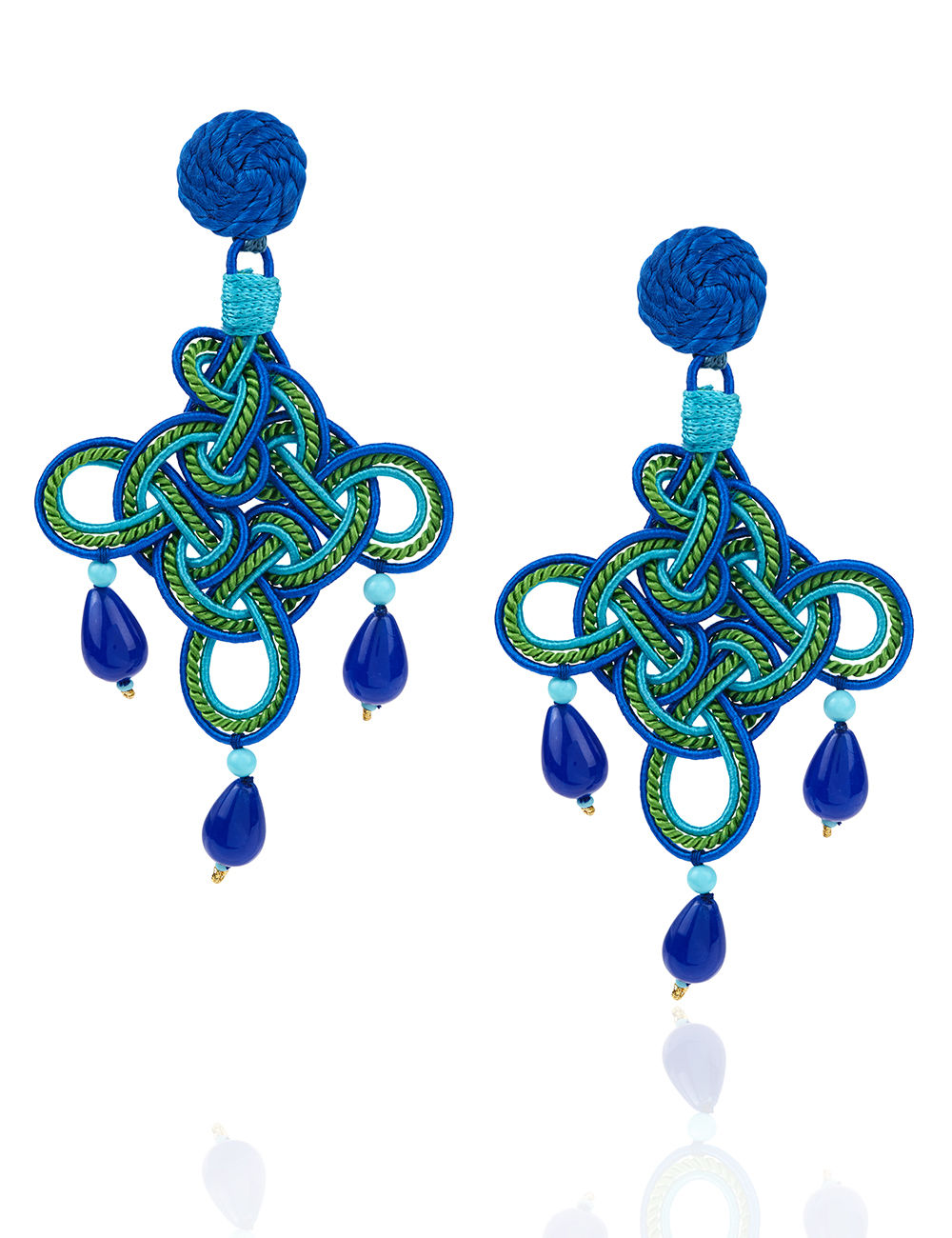 ANNA E ALEX – GREEN & BLUE ROMBO MAXI EARRINGS
Each pair of passementerie earrings from Anna e Alex are threaded from beautiful silks, cottons and natural viscoses to then be tinted, folded and interwoven on antique looms at the designers' atelier in Rome. Compliment your white holiday cottons with textural depth with these sea green and blue chandelier earrings, peppered with navy and blue Sicili quartz beads.
Style against a tousled bun for effortless boho glamour.
$ 280