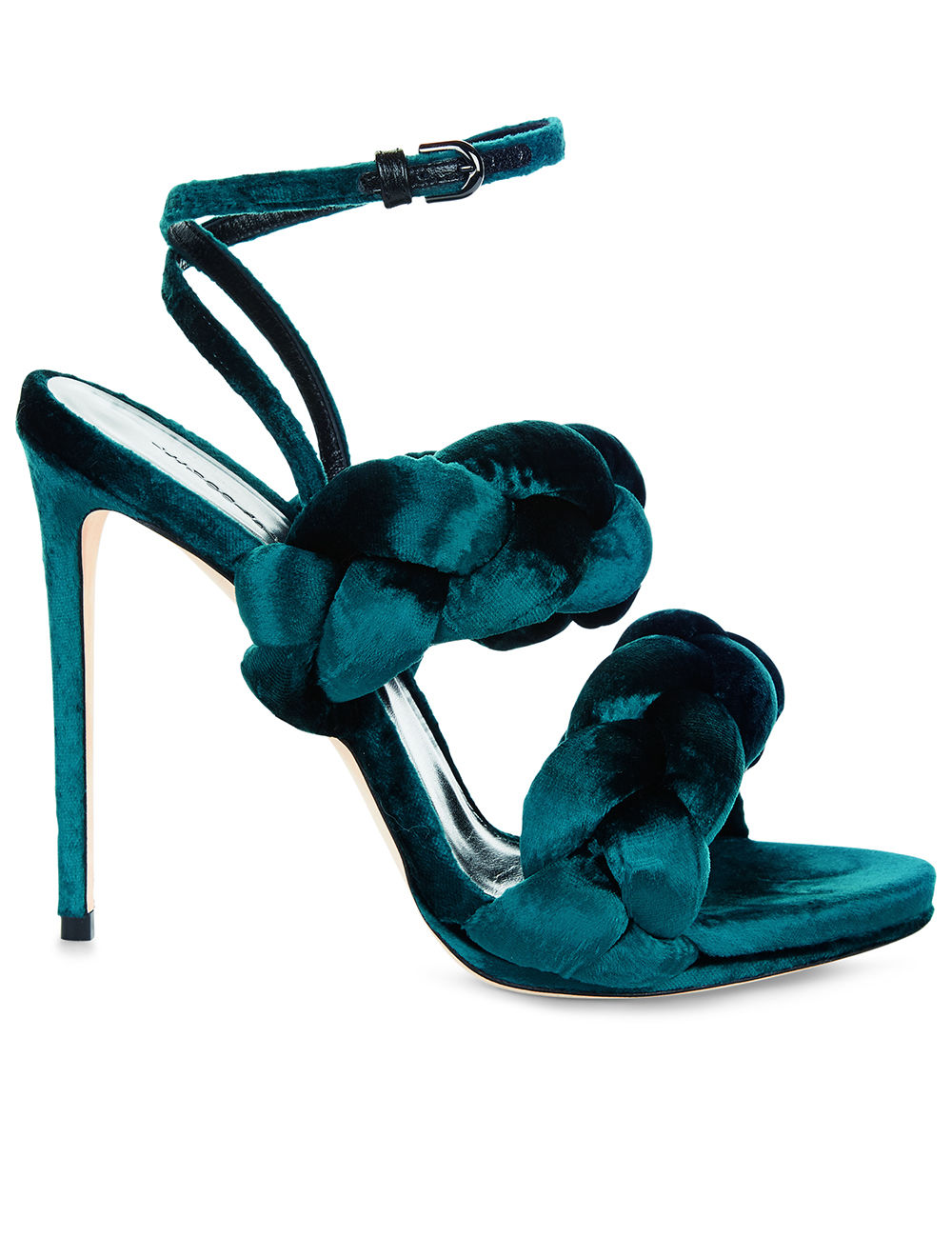 MARCO DE VINCENZO – PEACOCK VELVET PLAITED STRAP SANDALS
Marco De Vincenzo 's keeps to clashing colours for his maximalist AW16 collection.
Wow from the feet upwards with these peacock blue velvet sandals, boasting twin plaited straps across the vamp and slender heels. Show off their jewel-tone hue with lurex trousers for a new take on opulence.
$ 935
ON SALE: 467