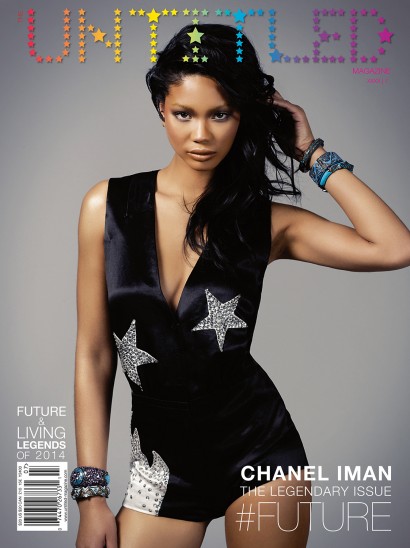 The Untitled Magazine Issue 7: The Legendary Issue
Fashion, art, film, music, photography, culture, controversy, exploration and expression… THE UNTITLED MAGAZINE is the new wave forward. The Legendary Issue 7 presents legends of the past, present, and future in this season's hottest fashions. Get Chanel Iman's Marc Jacobs cover look here.
$20.00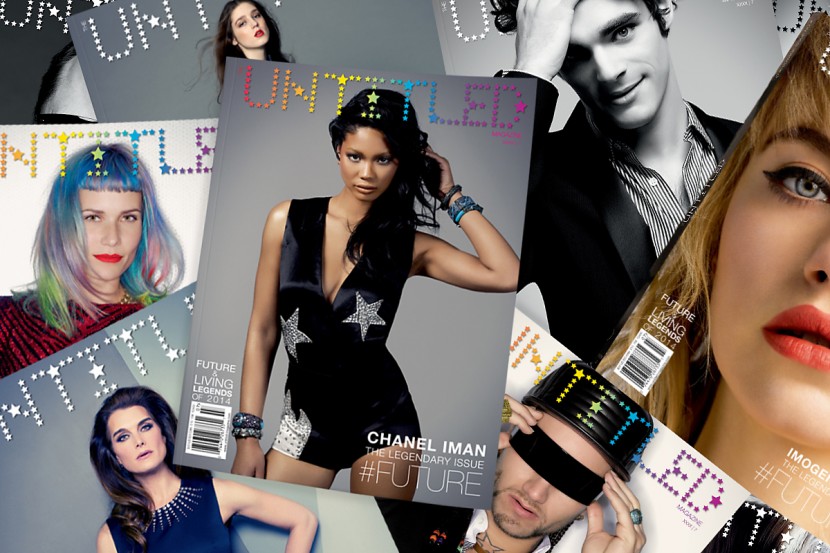 The Untitled Magazine's "Legendary" Issue 7 presents a cross-over of the most inspirational talent in music, film and fashion – with a focus on "Living Legends" and "Future Legends". The 240-page special collectors edition features the legendary Brooke Shields on the cover, as well as additional limited edition covers of Chanel Iman, Brooke Candy, Imogen Poots, Oh Land, Boy George, Tiesto, Sophie Kennedy Clark, RJ Mitte, Birdy, Riff Raff and John Newman.
Looking back and looking forward, this issue celebrates the people who make our lives interesting, enrich us and inspire us with new ideas and new directions. Who has defined our history and who will define our future?
Featured in the "Legendary" Issue 7:
Adrian Lux, Aiden Grimshaw, Alexander Ludwig, Alyssa Shuterland, Ariana and the Rose, Banksy, Becky G, Bipolar Sunshine, Birdy, Blondie, Boy George, Brooke Candy, Brooke Shields, Bryan Adams, Byrdie Bell, Callan McAuliffe, Chanel Iman, Conor Maynard, Deap Vally, Deborah Harry, Deep Cotton, Ellapaige, Femme, Gabrielle Aplin, Gavin Rossdale, George Wayne, Havana Brown, Imogen Poots, Irina Lazareanu, Jane Forth, Jessica Stroup, John Newman, Josef Salvat, Kirin J Callinan, Lauren Cuthbertson, Lauren Hutton, Liz, Lorde, Luke Arnold, Masha, Meg Myers, Michael K Williams, MKTO, Nick Rhodes, Nina Nesbitt, Oh Land, Pam Hogg, Phillip Bloch, Pia Mia, Riff Raff, RJ Mitte, Sage The Gemini, Sam Smith, Sasha Pieterse, Seth Troxler, Sophie Kennedy Clark, Taryn Manning, The Bloom Twins, Tiesto, Tinashe, Valorie Curry, Vivienne Westwood, Yuna, Zoey Deutch
Print Edition: 240 Pages, Stitched Binding. 9″ x 12″ Glossy Paper